The Whole GT20 by Electric bike
12 Days
Bastia – Saint-Florent – Belgodère – Algajola – Galeria – Porto – Vergio – Corte – Venaco – Ghisoni – Zicavo – Zonza –
Porto vecchio
Probably one of the most beautiful cycling routes in Europe. The GT20 is to cycling what the GR20 is to hiking! An amazing crossing of Corsica from North to South, between crystalline waters and snow-covered peaks, breathtaking landscapes on small roads in complete tranquility!
An adventure, to be lived in all serenity on our electric bikes with Bosch engine.
Rate for 2 people : 420€/person
Decreasing rates for groups of more than 2 people.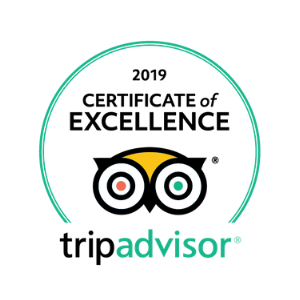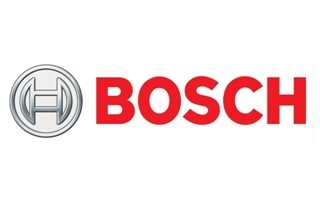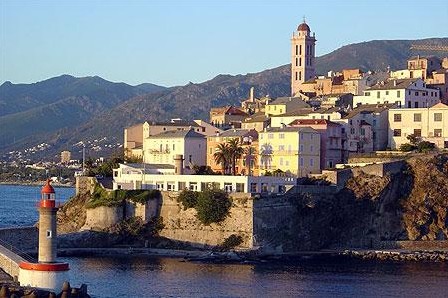 Day 1 : Bastia -St Florent
Distance : 41 Km
Via the wonderful Teghime pass, you leave Bastia to reach Saint-Florent on the west coast of Corsica. In the middle of this stage, you cross the village of Patrimonio, the heart of Corsican viticulture. The view of the very famous Patrimonio wine estates is exceptional.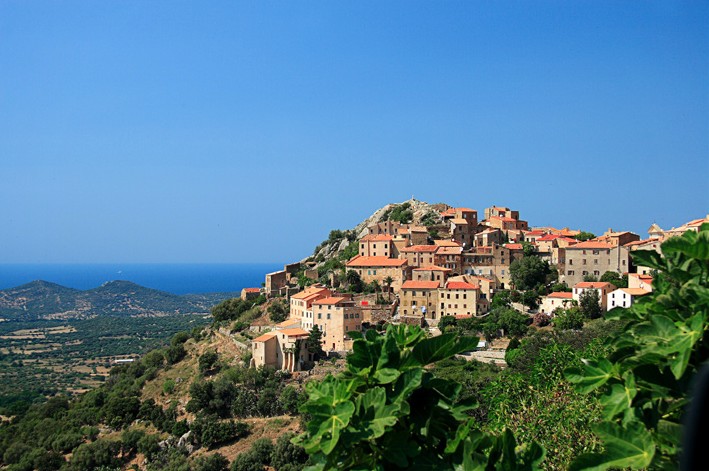 Day 2 : St Florent – Belgodère
Distance : 46 Km
The stage begins with the crossing of the Agriates desert, burning piles of rocks and scrub. Return to the Giussani, a beautiful green enclave integrated into the Wild Regional Park of Corsica. Finally, the promontory villages of the Haute Balagne region offer breathtaking panoramic views of the bays of Calvi and Ile Rousse.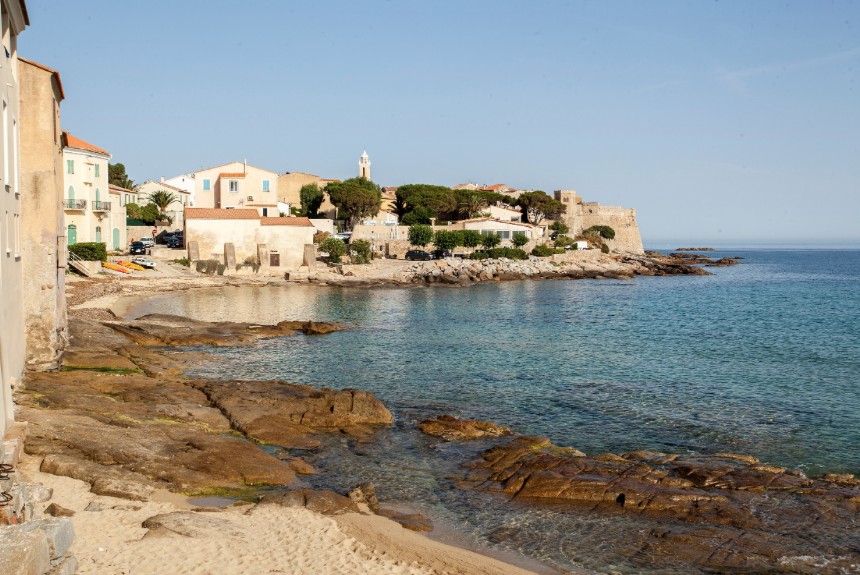 Day 3 : Belgodère – Algajola
Distance : 58 Km
Today you will take the time to get lost in the beautiful villages of the Balagne region. You will go to meet their many craftsmen and artists. 
Day 4 : Algajola – Galeria
Distance : 61 Km
By a route of small secondary roads you will discover this rich western region of Corsica. The view of the coast is breathtaking, the green vegetation a real haven of peace all along the route.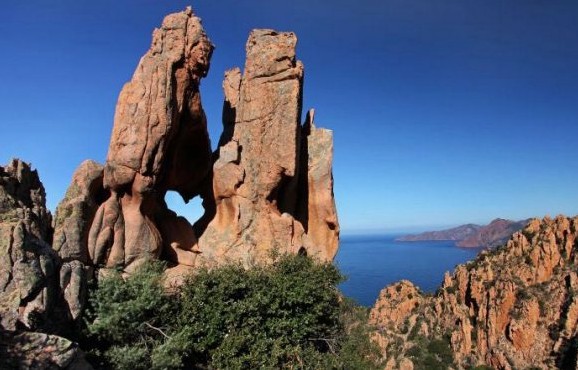 Day 5 : Galeria – Porto
Distance : 55 Km
At the Palmarella Pass (408m) awaits you one of the most beautiful panoramas of your adventure : the Gulf of Girolata and the Scandola Nature Reserve, classified as a UNESCO World Heritage Site. The fauna (fishing eagles …) and flora of this entire region are exceptional.
Bosch eBike recharge point at Hôtel Capo d'Orto de Porto.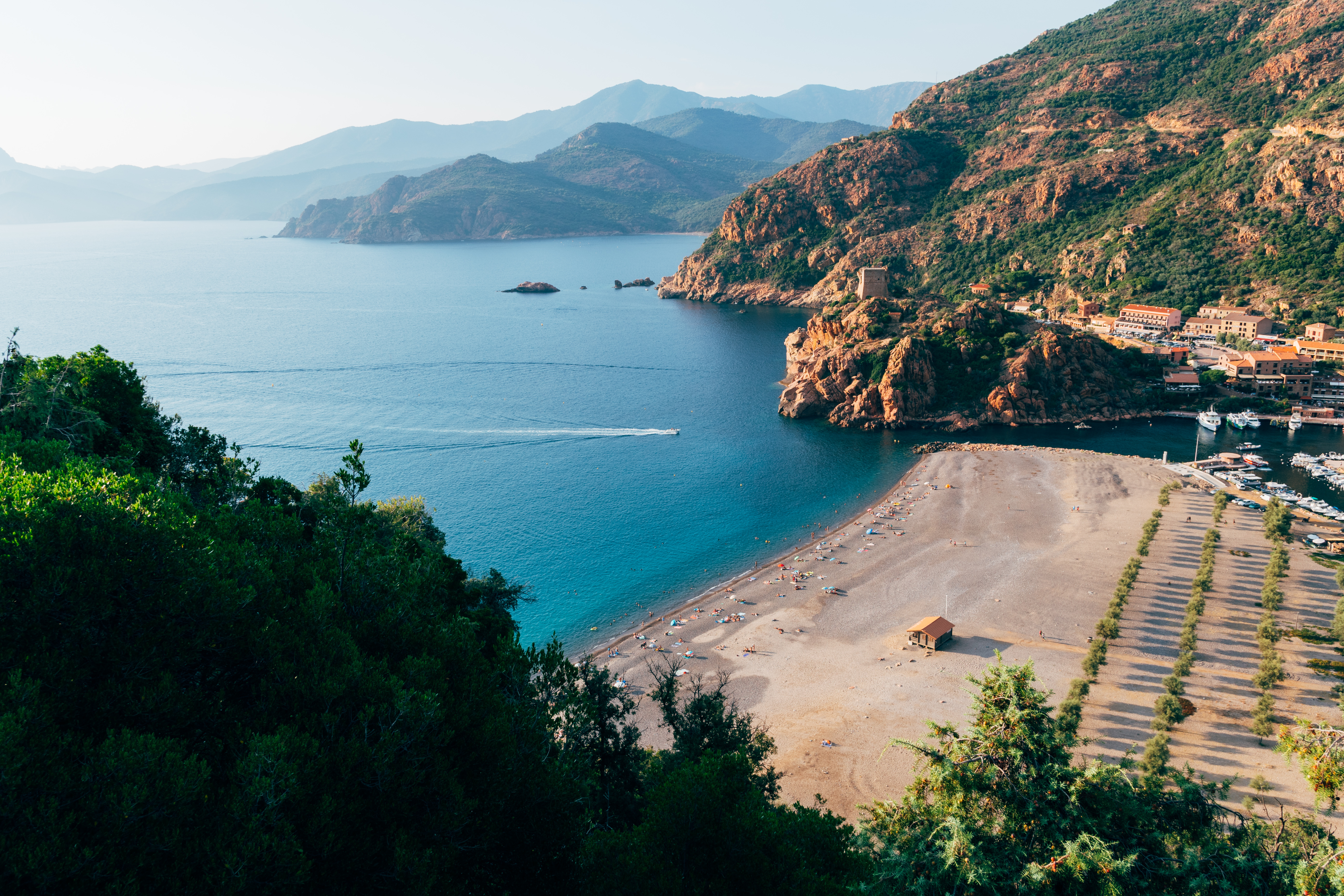 Day 6 : Porto – Col de Verghju
Distance : 47 Km
Passing today through the wonderful forest of Aitone, its rivers and its endemic laricio pines. Its coolness and wild river corners will make this stage the refreshing break of your adventure before heading to the Verghju Pass at 1.478m, the highest point of the GT20.
Bosch eBike recharge point at Hôtel Castel di Verghju.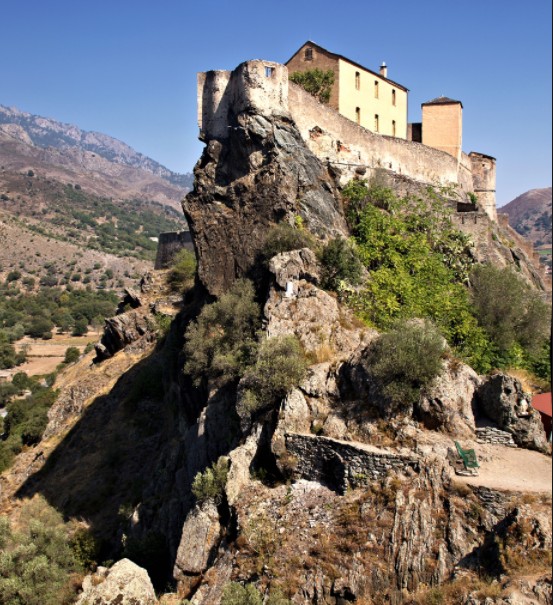 Day 7 : Col de Verghju – Corte
Distance : 51 Km
The wonderful Santa Regina parade today will be the not-to-be-missed part of your stopover. You will then reach Calacuccia and its lake to then reach Corte, the historical capital of independent Corsica.
Bosch eBike recharge point at Hôtel Castel di Verghju.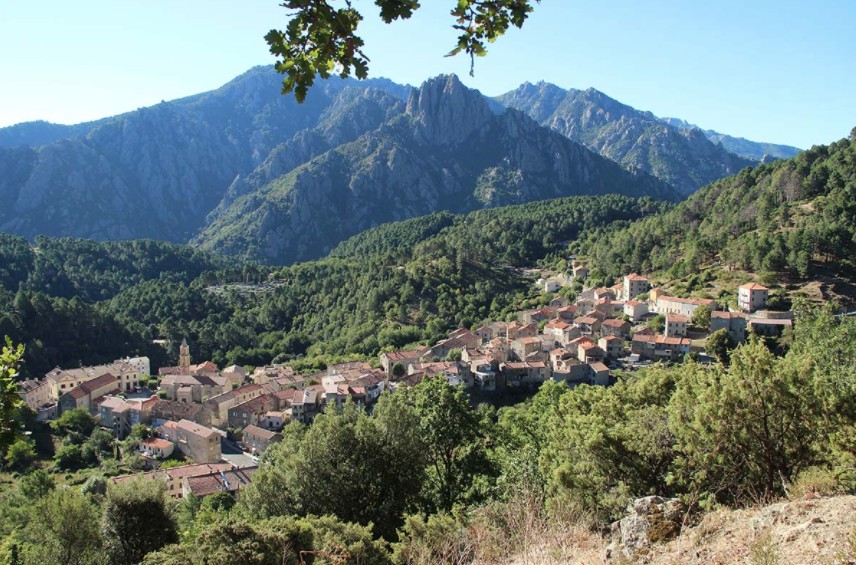 Day 8 : Corte – Venaco
Distance : 47 Km
The noise and the view of the magnificent river Vecchio and the Restonica valley will bring you back to the basics. Nature and tranquility for this magnificent stopover in the heart of Corsica.
Bosch eBike recharge point located at Hôtel E Caselle de Venaco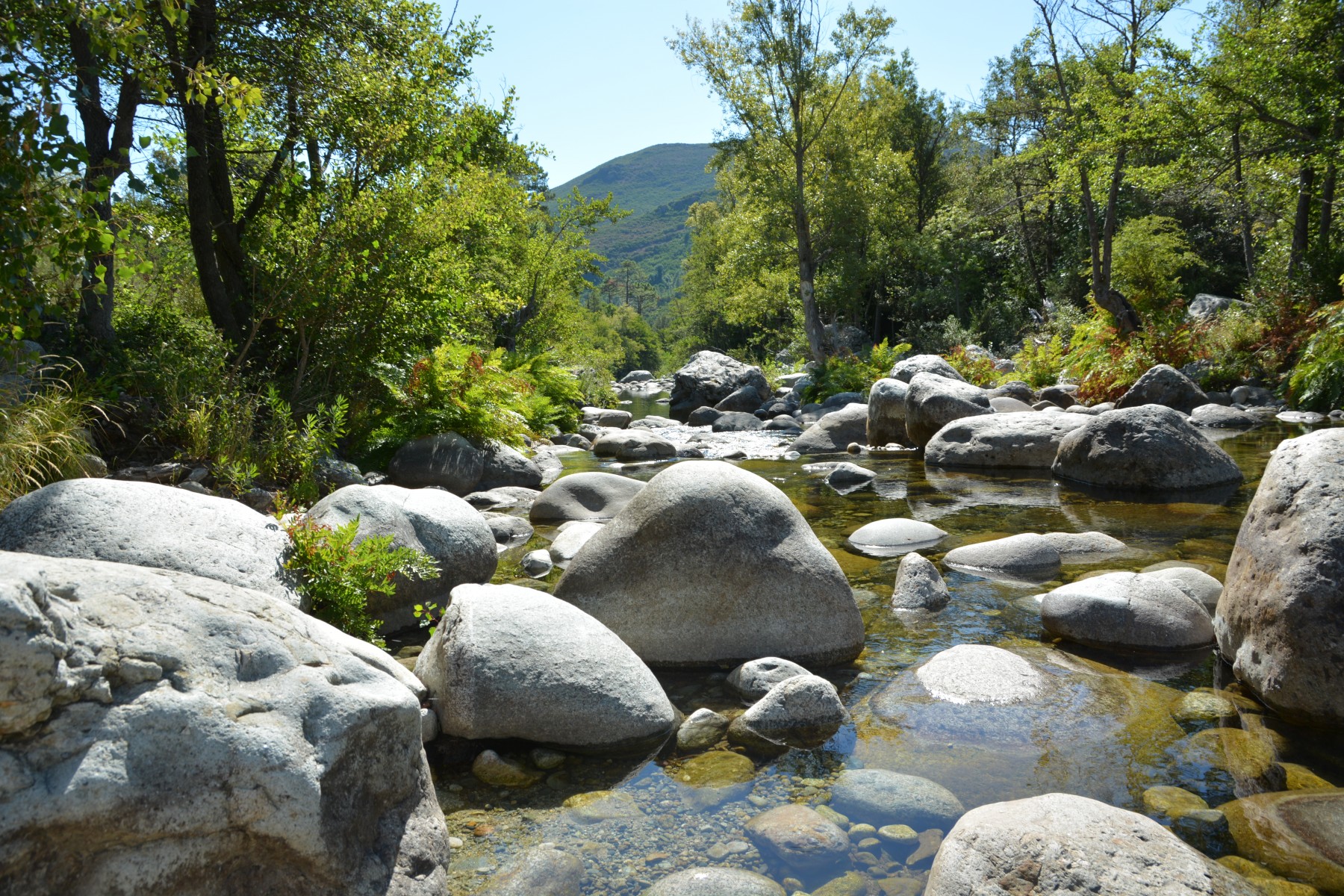 Day 9 : Venaco – Ghisoni
Distance : 40 Km
You continue on small roads far from the summer frenzy to reach Ghisoni surrounded by its two mountains Kyrie and Christe.
Bosch eBike recharge point at Hôtel Le Kyrie de Ghisoni.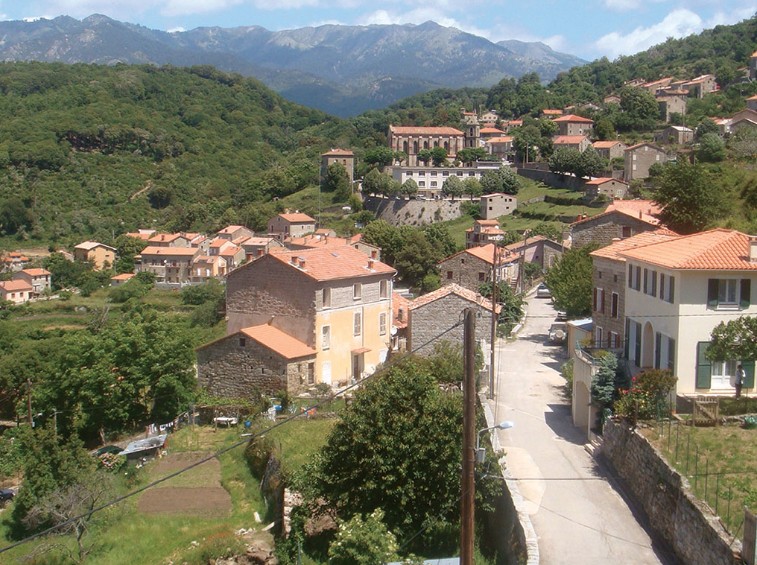 Day 10 : Ghisoni – Zicavo
Distance : 47 Km
This wonderful mountain stage through the chestnut trees will take you over the famous Col de Verde (1289 m) before returning to South Corsica.
Bosch eBike recharge point at Hôtel du Tourisme de Zicavo.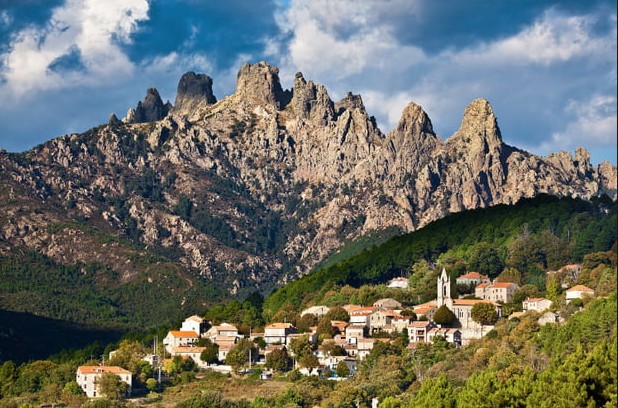 Day 11 : Zicavo – Zonza
Distance : 44 Km
Today you will pass through the Col de la vaccia before reaching the beautiful and typical village of Zonza. Starting-point to visit the Bavella Needles.
Bosch eBike recharge point at Zonza.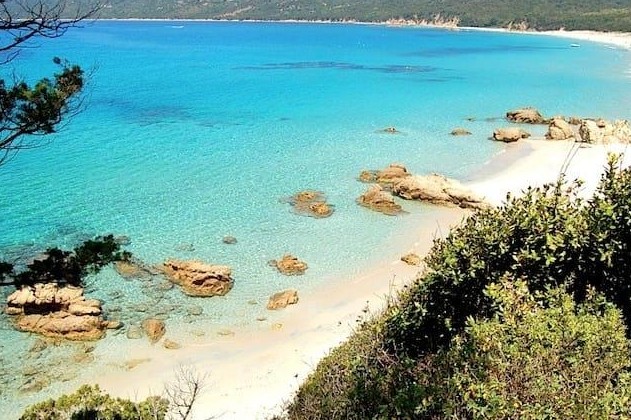 Day 12 : Zonza – Porto-Vecchio
Distance : 36 Km
Imagine, you come out of a wild forest, that of the Ospedale, and there you have a breathtaking view of the bay of Porto Vecchio, the arrival point of your amazing trip. Simply magical! 
Bosch eBike recharge point at Hotel Costa Salina à Porto-Vecchio.
Rate : 420€/person for 2 people.
Decreasing rates for groups of more than 2 people.
What's included :
Rental of Electric bike Peugeot ET01 – Bosch Active Line Engine
Chargors
Helmets
Anti-puncture bumb
Roadbook
Assistance 7D/7
What's not included : 
Hotels
Meals
Pair of bike bags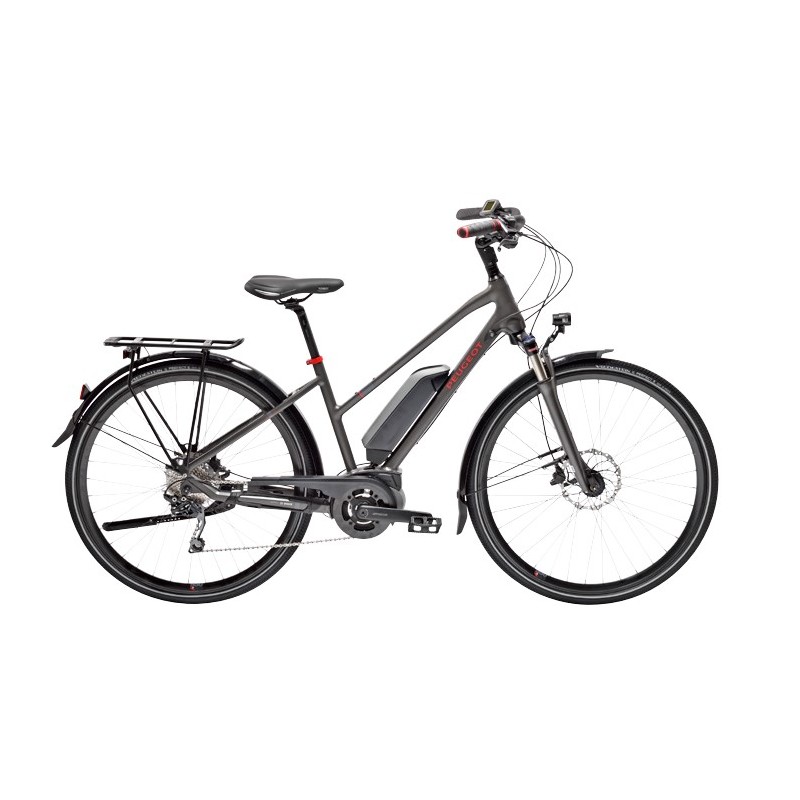 A top-of-the-range electric bicycle combining comfort, power and endurance with a Bosch Active Line Plus engine coupled to a 500Wh battery from the German manufacturer.  Ride serenely over long distances in the strong relief thanks to the 120Km range :
Electric bike made by Peugeot
Bosch Active Line Engine with 500Wh battery
120 km battery-life
"We discovered a new way of travel"
Cheap, green and social, the electric bike allows to realize in Corsica routes impossible with a classic bicycle. For the first time in their lives, Stéphane and his girlfriend have chosen to forget the car and use the electric bicycle for all their trips in Corsica. After 9 Days and 500 Km travelled, beyond "having lived magical moments" Stéphane confides "having discovered places he would never have discovered by car".