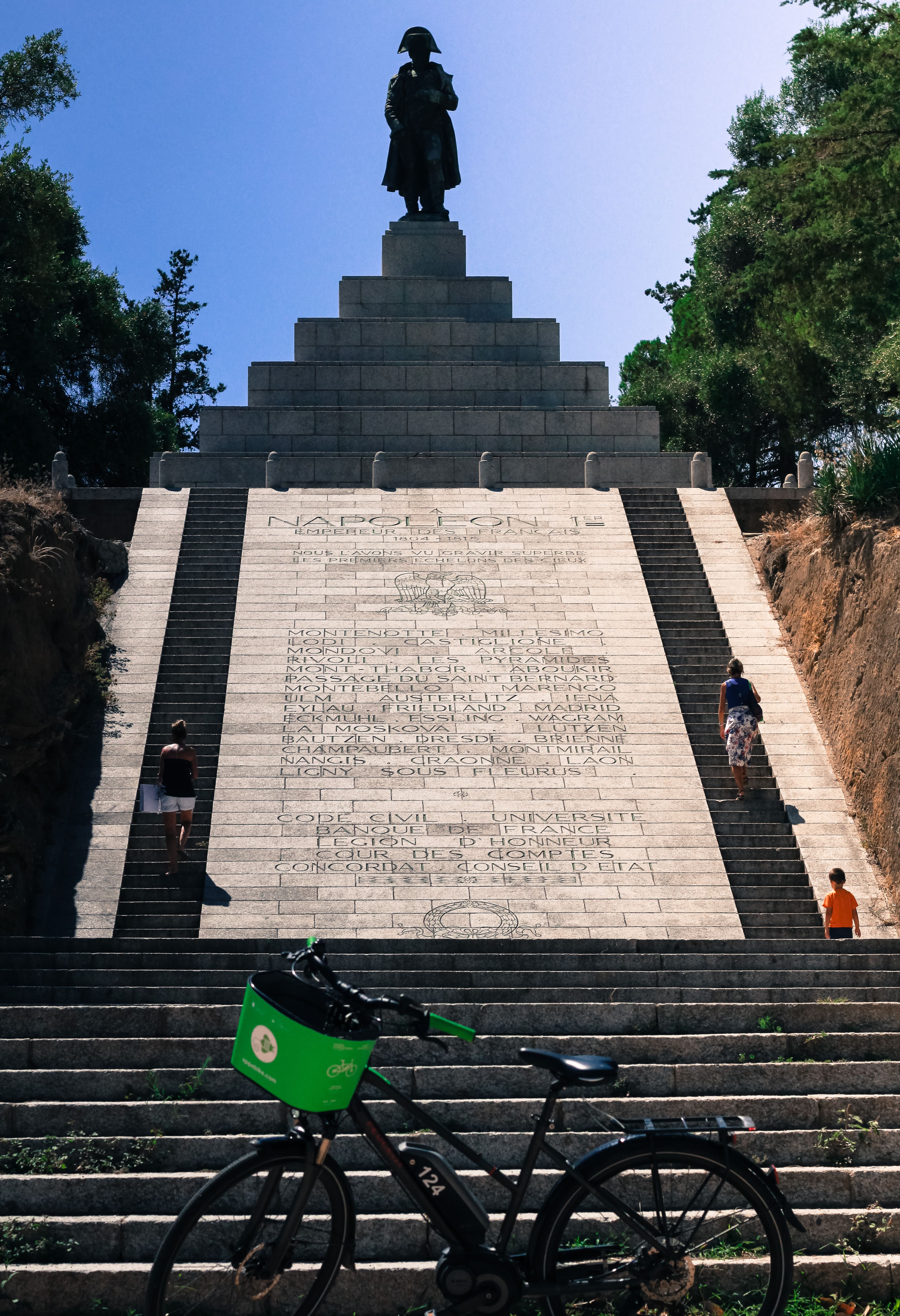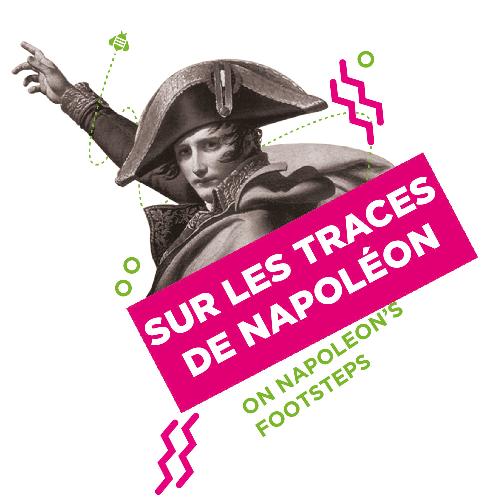 This must-see tour leads you in the footsteps of Napoleon Bonaparte, where the Emperor was born and grew up before conquering the world!
200 metres from the Ajaccio cruise port, our team offers you a fascinating experience on its top-of-the-range electric bicycles equipped with Bosch engines and delivers a circuit that will allow you to explore Ajaccio, its Napoleonic sites and its Blood Islands in an unusual way in less than 2h30.
What you will discover in 2h30:
The Bonaparte house in which Napoleon was born and spent his youth
Santa Maria Assunta Cathedral where Napoleon Bonaparte was baptized
The square of Casone, its monument and its cave where Napoleon played when he was a child
The old town of Genoa
The citadel of Ajaccio built in the 16th century
The Place Foch which was at the heart of the development project of the city of Ajaccio wanted by Napoleon
The producers' market in the Ajaccio region
The Greek Chapel
The Blood Islands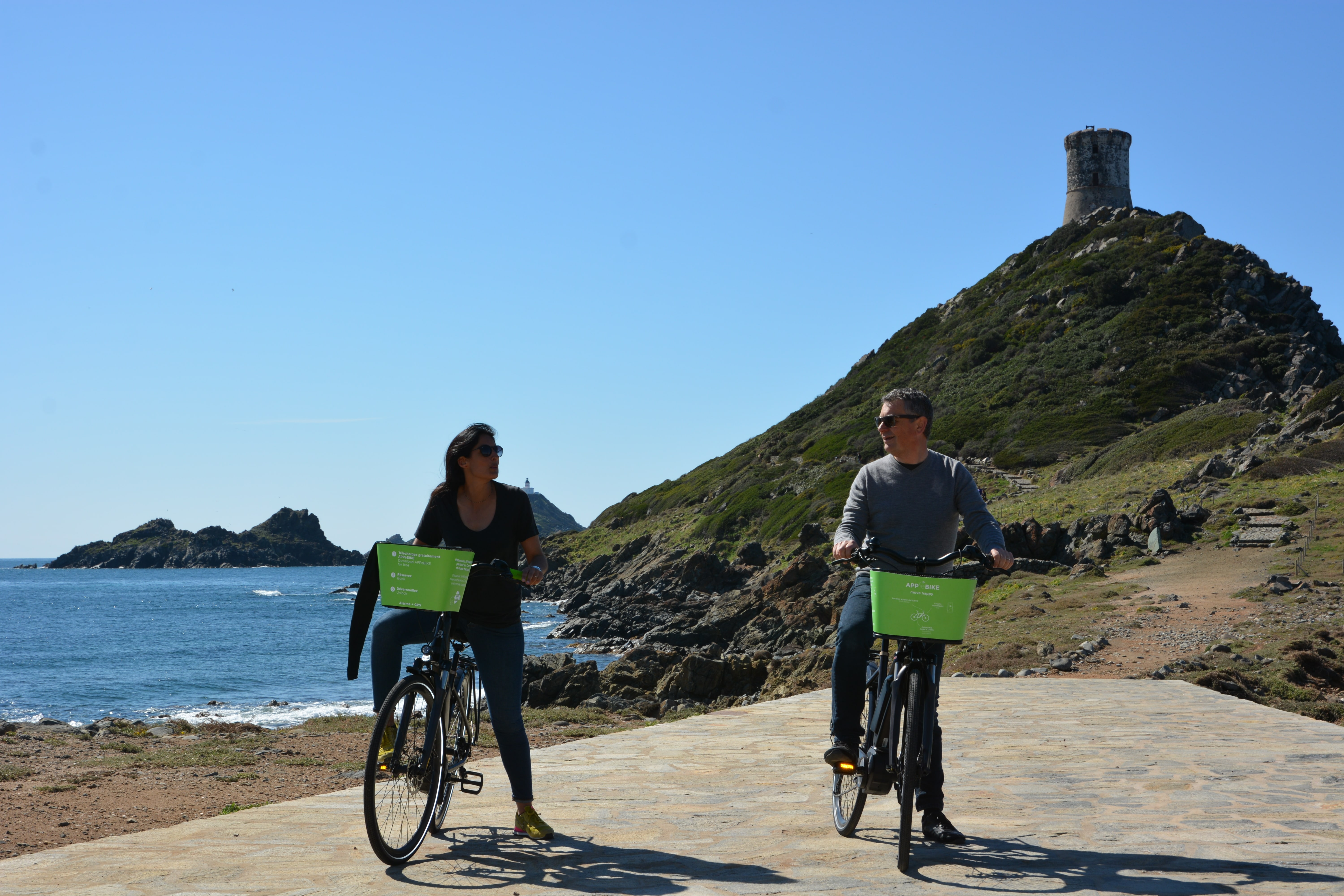 Discover the Bonaparte house, where Napoleon Bonaparte was born and raised, explore the old town and its pastel-coloured houses along the narrow streets, enter the cathedral where Napoleon was baptised, visit the Citadel built in the 16th century surrounded by St François beach, Place Foch and its market full of local flavours with food and craft products made in Corsica.
The experience then takes you to the Casone square where Napoleon Bonaparte played when he was a child. This square is dominated by the imposing monument of Napoleon I, preceded by two eagles and a huge inclined stele recalling all his victories.
Then leave downtown Ajaccio to reach the Bloody Islands via the cycle path that runs along the turquoise waters. Stop at the Greek Chapel before taking a dive on one of the wonderful beaches along the Route des Sanguinaires!
Classified as a protected natural site, the Sanguinaires archipelago includes 4 islands inhabited by a very diversified fauna and flora with many bird species such as the cormorant, the peregrine falcon, the Sardinian warbler and the seagull.
You can explore the Parata Tower built on the top of the Parata Peninsula in the 16th century by the Genoese. This one offers an amazing panoramic view of the archipelago of the Sanguinaires. From up there, you can even photograph dolphins if you are lucky!
After this wonderful walk, you can continue on your way back to Ajaccio's city centre.
Departure: Ajaccio City Centre
Duration: Between 2h and 2h30
Price: 25€/persons